Cate Beauman's No More Secrets Release Celebration!
Fresh starts and second chances…
It's hard to believe that The Carter Island Trilogy is coming to an end with the addition of No More Secrets. Originally, I intended to write Secrets Hidden in the Glass, book one in the series, as a standalone title. As I told the story of Sheriff Nathan Carter and famous stained glass artist Callie Davis, I fell in love with Carter Island and the many secondary characters, particularly Nate's sisters, Molly and Gwen. They're so sassy and irresistible. I knew I had to tell their stories, too.
By trade, I'm a romantic suspense author. There are definitely a few mystery/suspense elements in Secrets Hidden in the Glass, but Molly and Gwen's stories take us into the contemporary romance genre. Nate and Callie's adventure evolved into the Carter siblings' journeys as they move through one year. From autumn to summer, so much changes for Nate, Molly, and Gwen, especially when it comes to matters of the heart.
In No More Secrets single mother Gwenyth Carter finds herself betrayed, divorced, and nearly broke. She's determined to pick up the pieces of her life on her own, but sexy Aussie billionaire businessman Cade Paxton keeps getting in her way.
Gwen and Cade were so much fun to write. I hope you'll enjoy their story.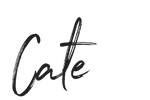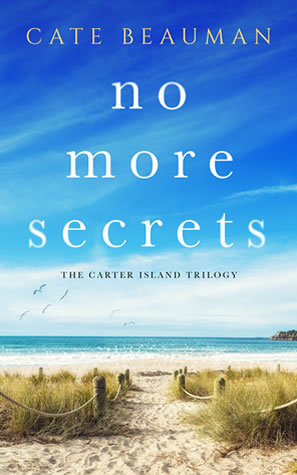 NO MORE SECRETS
The Carter Island Trilogy, Book 3
Three Siblings. One Year. Everything Changes.
Aussie billionaire businessman and pilot Cade Paxton has struggled to put his life back together after suffering a tragic loss. With his purchase of Carter Island Air and recent move to the small Massachusetts island, he sees his chance for a fresh start. Cade's sole focus is on growing his investment and avoiding romantic entanglements at all costs. But then he hires Rebecca Carter Interiors' new assistant designer to help him update the aging airport. Cade quickly finds himself fascinated by the sassy beauty who often speaks her mind, talking to him in a way most people wouldn't dare.
Single mother Gwenyth Carter has recently been through hell. She's starting over after several months of nasty surprises. Newly divorced and nearly broke, she's rebuilding her life one step at a time. Gwen's certain she has everything she needs: her sweet baby girl, a supportive family, and her dream career. She's endlessly grateful when the lucrative airport project falls into her lap. But Gwen soon realizes that her new job comes with unforeseen complications, mainly the amount of time she's forced to spend with her gorgeous client and his sexy accent.
Their mutual attraction is undeniable, yet Gwen tries her best to keep a professional distance, even when she recognizes how wonderful Cade is with her daughter. But it isn't long before Gwen is dealt another unexpected blow that she struggles to handle on her own. Gwen will have no choice but to turn to the one man she's determined not to want or risk losing what she loves most.
BUY LINKS:
Amazon US: http://tiny.cc/NMS_AmazonUS
Amazon UK: http://tiny.cc/NMS_AmazonUK
Amazon AU: http://tiny.cc/NMS_AmazonAU
Amazon CA: http://tiny.cc/NMS_AmazonCA
Apple Books: http://tiny.cc/NMS_iBooks
Kobo: http://tiny.cc/NMS_Kobo
Nook: http://tiny.cc/NMS_Nook
Google Play: http://tiny.cc/NMS_GooglePlay
EXCERPT:
"Hopefully, we can do this again."
Her gaze locked on his as she settled her laptop bag on her shoulder. "You want to have dinner again?"
He shrugged. "Sure. Why not?"
"My evenings typically belong to my daughter. It's important that I keep her in her routine."
He shoved his hands in his pockets, still looking at her. "Your frown is back."
She immediately smoothed her features, trying to decide how she wanted to navigate these dicey waters. Cade was nice enough, but dinners would not be happening on a regular basis, especially when it was impossible to deny that Molly was right—he was incredibly hot and charming. "This was a dinner meeting."
"One hundred percent. Let me be clear that I'm not hitting on you, Gwen. We'll be working together for the foreseeable future, and we're neighbors here on this tiny island. Plus, I consider your family members new friends, which means there's a fairly good chance we might become friends, too."
"Men and women can't be friends," she heard herself say, regretting it instantly. Why hadn't she simply agreed to the idea and been on her way?
He rocked back on his heels, his bold green eyes dancing with amusement. "And why's that?"
She jerked her shoulders, not exactly sure of the reasoning behind the whole thing, but as she stared at the way the lighting played with the angles of his spectacular face, she knew for a fact that it would be wise to spend as little time with Cade Paxton as possible. "Because it's just a thing."
"That's the most ridiculous thing I've heard."
She narrowed her eyes, her embarrassment growing by the second. "I don't think it is."
"I imagine men and women can be friends if that's all either party is looking for. And that's all I'm looking for, Gwen."
She hardly knew him, yet she believed him. But still. She raised her chin. "I'm most comfortable with colleagues for now—keeping things professional. We'll see about the rest."
He grinned. "Fair enough."
She adjusted her laptop case strap, trying not to fiddle. "Thank you again for a delicious meal."
"You're welcome." He moved to open the door for her, stepping out after she did. "Let's get you back."
She stopped abruptly. "What are you doing?"
"Walking you home."
Hadn't they just discussed keeping things professional? People out on dates did the whole walk-your-partner-home thing. And she and Cade weren't partners. "I appreciate it, but you don't have to do that."
"It's dark, and there are still people about on the beach. Nate mentioned an assault when I saw him the other day."
She stood her ground. "That may be, but I can take care of myself. I've been walking home from the Sandersons' without any trouble for most of my life."
"I'll walk you home, Gwen."
"Thank you, but I'm all set. Good night, Cade." And with that, she walked off, then stopped halfway up the driveway, turning. "I hope you'll eat the cheesecake."
"I'm planning on it as soon as I go inside."
"Good." She grinned, then turned again, heading home, well aware that he was still watching her in the security lights scattered around the massive property. But as she'd said, she took care of herself.
ABOUT CATE BEAUMAN
Cate Beauman is the multi-award-winning, international bestselling author of The Bodyguards of L.A. County series and the Carter Island Novels. She is known for her full-length, action-packed romantic suspense and contemporary stories.
Cate's novels have been named Readers' Favorite Five Star books and have won the Booksellers' Best Award, Maggie Award for Excellence, the Holt Medallion Award, two-time Aspen Gold Medal, two-time Readers' Favorite International Gold Medal, three-time Readers' Favorite International Silver Medal, and the Readers' Crown Award.
Cate makes her home in New Hampshire with her family and their St. Bernards, Bear and Jack.
Website: https://catebeauman.com/
Newsletter: http://www.catebeauman.com/getmyfreebooks
Facebook: https://www.facebook.com/CateBeaumanAuthor/
Instagram: https://www.instagram.com/realcatebeauman/
Amazon Author Page: https://www.amazon.com/Cate-Beauman/e/B00A05KHVM
BookBub: https://www.bookbub.com/authors/cate-beauman
Goodreads: https://www.goodreads.com/author/show/6543858.Cate_Beauman