The Land of the Shadow
is due to be released in August, and
Lissa Bryan
is giving away an autographed Advanced Review Copy!
Blurb:
In the highly anticipated stand-alone sequel to The End of All Things, Lissa Bryan returns readers to a world devastated by disease, and the breakdown of modern society.
Two years after a horrific virus swept the globe, decimating the world's population, Carly Daniels and her husband, Justin, have made a safe home in the isolated southern town of Colby. Protected by fences and a vigilant population, the residents there had somehow managed to keep the Infection out. Until the sight of Carly and Justin's healthy baby girl convinced them it was safe to allow Outsiders in.
Now, in the wake of fresh losses, the small band of survivors struggles to rebuild a community. With only nineteenth-century technology to aid them, they must learn skills long forgotten to provide for their basic needs. Each day brings new challenges, and every choice they make affects their long-term survival. While Carly and Justin adjust to a growing family, and to their roles as community leaders, they must rely on one another for strength and support when they face difficult questions.
Carly has to decide how to move forward in a world where equality, justice, and freedom from tyranny are no longer guaranteed. And when new threats emerge, she has to decide what she is willing to do—and how far she's willing to go—to protect what she has worked so hard to build.
When the end has come and gone, it's a journey down a long and broken road through The Land of the Shadow.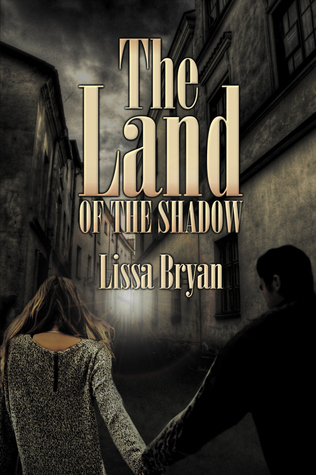 Enter to win
While you're waiting for the book's release, check out
Tales from the End
, a collection of short stories featuring the characters from
The End of All Things
and
The Land of the Shadow.
Only .99!
About the Author:
Lissa Bryan is an astronaut, renowned Kabuki actress, Olympic pole vault gold medalist, Iron Chef champion, and scientist who recently discovered the cure for athlete's foot ... though only in her head. Real life isn't so interesting, which is why she spends most of her time writing.
She is the author of three novels.
Ghostwriter
is available through
The Writer's Coffee Shop
,
Amazon
,
iTunes
, and
Kobo
.
The End of All Things
is available through
TWCS
,
Amazon
, and
iTunes
.
Under These Restless Skies
is available through
Amazon
,
iTunes
,
Barnes & Noble
, and directly from the
publisher
.
She also has a short story in the
Romantic Interludes
anthology, available from
TWCS
,
Amazon
and
iTunes
, or can be purchased separately from
Amazon
. A short story collection featuring the characters from
The End of All Things
is also available from
Amazon
.